Trex Decking and Railings
Trex decking and railing products are made from a unique combination of reclaimed wood and plastic, giving you the best qualities of both materials. The plastic shields the wood from moisture and insect damage, so there's no rotting or splintering. The wood protects the plastic from UV damage and gives your deck a solid, natural feel. It looks great year after year. And because there is no need to spend hours staining or repairing, the enjoyment of a Trex deck is truly timeless.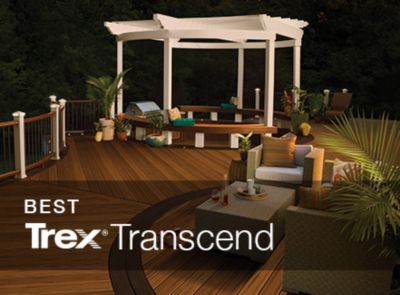 Transcend Decking
Outperforms, outlasts, outdecks all others.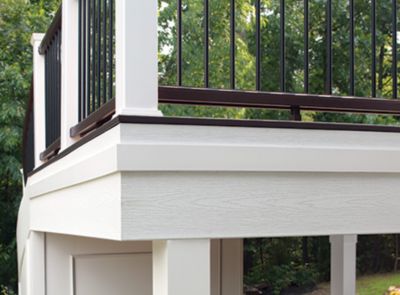 Fascia
The finished edge of your deck in all Trex colors, plus Universal Fascia in White.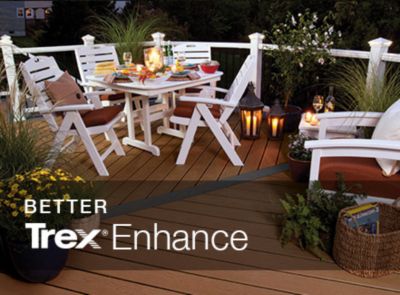 Enhance Decking
Trex® signature strength in three versatile colors.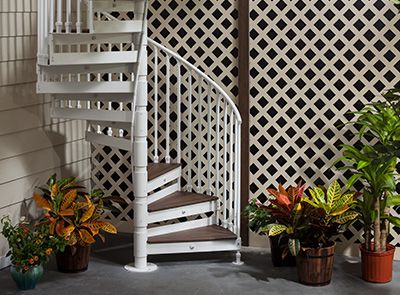 Spiral Stairs
The space-saving, customizable metal stairs solution for even the most challenging property lines and deck designs.
Select Decking
Our simplest high-performance offering.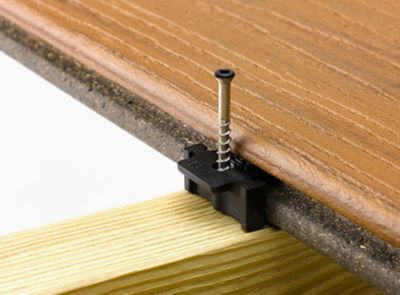 Accessory Hardware
Everything you need to get busy building—from fasteners to saw blades—features Trex-grade engineering.
Trex Railing
There's nothing like spending time outdoors. a lazy summer afternoon cookout. A cool night under the stars. A water balloon fight with the kids. We believe that life's best moments happen right in our backyards. Trex decks and railings takes the natural beauty of wood, but leaves behind all the rotting and splintering. You won't miss the splinters and neither will your feet. Trex decks and railings are a breeze to maintain, so you'll spend more time relaxing on your deck instead of working on it. And Trex is soft and smooth to the touch, so feel free to make yourself at home.