Patio Covers, Pergolas and Awnings
Petkus Brothers – Your Backyard Specialists
Petkus Brothers understands the need for adding living space onto a home that is as beautiful as it is functional. That is why we offer a seleciton of patio cover styles and designs that will add value to your home and your life style. Whether you're interested in a lattice patio cover or a solid overhang, attached or free standing, Petkus Brothers can install a patio cover that is durable and beautiful. Learn more about our patio cover designs below.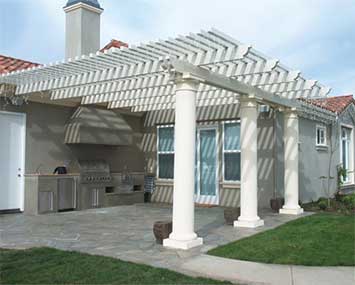 Wood Pergolas
Our open design patio pergolas are our most popular patio cover style. The open lattice cover is ideal for those that are looking for some shade without darkening the interior of the home.  This pergola is the ultimate in freestyle look and grace that truly should be the accent piece of your yard. Petkus Brothers has been designing these open lattice patios to create unique and fun outdoor areas that will last the life of the home.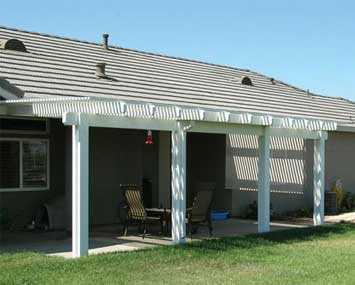 Durawood Combo Pergolas
These affordable and stylish combo style patio covers will give a whole new look to the space in your home. You can enjoy the shade from sun and an open area by installing these patio covers in your house. Whether it is a dining area or a picnic area, the combo style patio covers are ideal for all locations.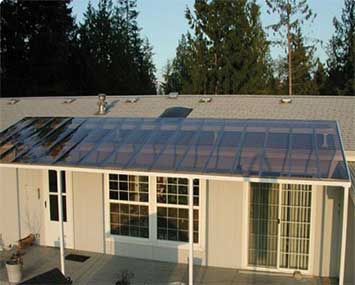 Sun and Stars Patio Covers
Have a patio area or deck that isn't used as much as you'd like? Cover it with a Straight Eave Sun & Stars Patio Cover from Four Seasons Sunrooms! Both beautiful and flexible, this type of patio cover fits most architectural home styles and almost any application. Built using the same energy efficient windows as used in our Sunrooms, these patio covers with glass roofs offer the same great protection and thermal resistance.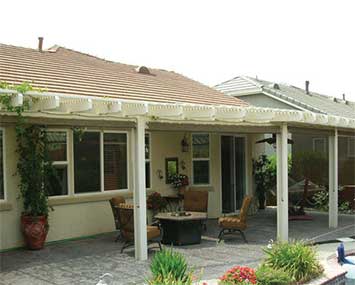 Durawood Lattice Covers
Lattice style patio covers by Durawood are perfect for areas where only a moderate amount of sunshine is required. We provide professional installation services for lattice style patio covers. Installing these patio covers will give a completely new look to your house and also make it look wonderful.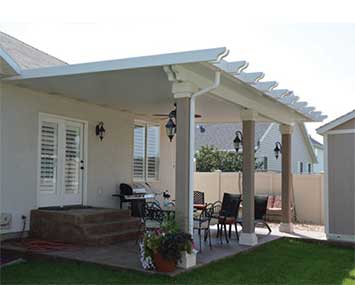 Solid and Insulated Options
Solid covers are designed to keep the rain off the patio as well as create shade to the area and house wall during the summer months. Petkus Brothers offers several styles of solid covers, from the most basic design to the most extravagant. The material comes in several colors and can be upgraded with columns and lighting for sophisticated charm.  We will design a patio cover that will blend with the existing home and accent the yard and patio areas.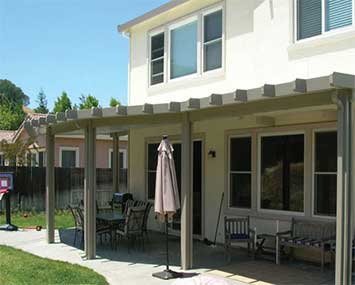 Solid Durawood Options
Solid patio covers are perfect when you want to keep sunlight and rainwater out. With solid style patio covers, you can give your house a completely new look. Enjoy your deck year round without the worry of sunburn, snow, or rain, while being outdoors with the privacy and protection of indoor living.